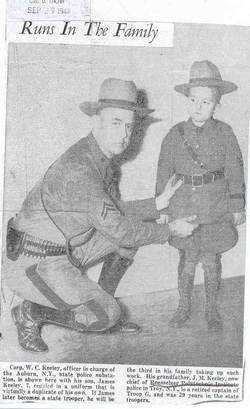 The the contents of this page are courtesy of James Keeley. Jim provided many photo copied pages which are not sharp enough for web site material. Some were used, however the images that follow could be of better quailty. Hopefully the originals will be available. Other images are from the archives of the NYSP Academy and the Reynolds collection
Five pictures are composites which were found with a note, " From Bill Keeley". Hand written labels identify some of the pictures. Believed to be from the Troop "G" area, in the 1950s. They are presented here because of the the source.

Double click on an image to make it larger!

---